A Twitter user identified as @Obayinde, took to the platform to to call out his cousin's fiancé, Adelufosi Adelekan Lawrence.
Obayinde shared photos of his battered up cousin who is engaged to be married to Lawrence by August. According to him, this is not the first time she is being abused as she used to cover up for her lover in the past.
This is my cousin who's engaged to be married by August. No, she was not involved in a bike accident. Her fiancee did this to her. Apparently, this not the first time. she's been covering him up in the name of "where would I start from"
7,371 people are talking about this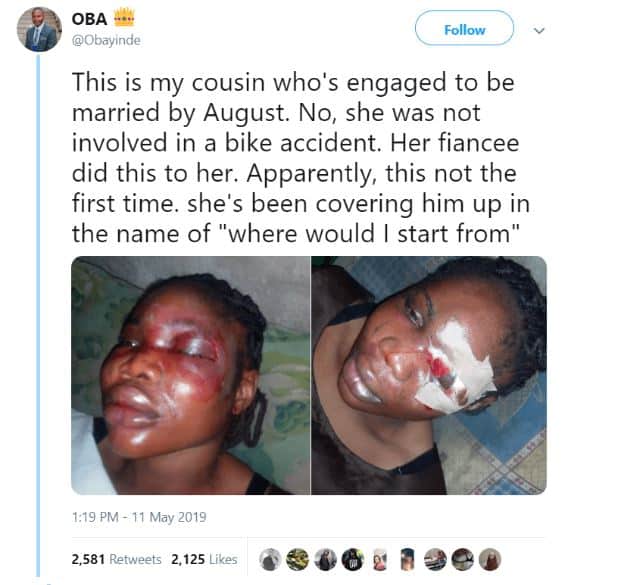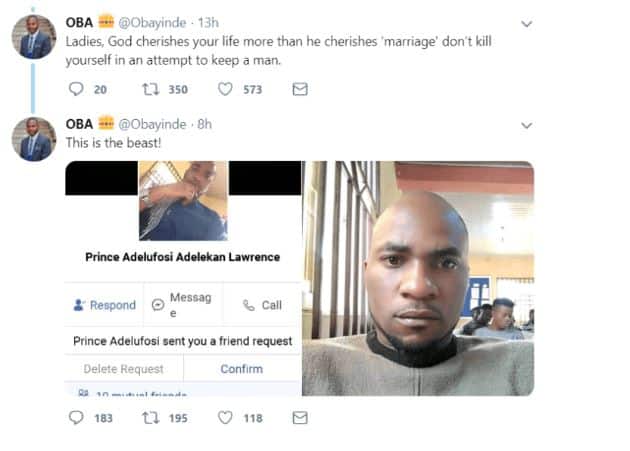 Obayinde then warned ladies not to cherish marriage more than their lives. He added that they should not kill themselves in an attempt to keep a man.
"Ladies, God cherishes your life more than he cherishes "marriage" don't kill yourself in an attempt to keep a man.", he tweeted